Suits are essential to men (and women) when it come to wearing clothes in a business setting especially when you want to leave a good impression. A suit can allow a man to have confidence whether they are walking down the street, at a wedding or standing in front of a meeting giving a presentation. It doesn't matter if you know what you are talking about during that presentation or not you will still look intelligent, sharp and well put together. If you master the ability to wear a suit you will go a long way and gain a lot of attention in the process. Below are the basics of how to wear a suit.
Socks should be long and always cover your legs. The last thing you want is for your pants leg to rise and reveal those ashy legs, so always make sure they cover your ankles when you sit down. Choose socks that sit halfway up your shin. Try to avoid ankle socks.
Make sure you always wear an undershirt underneath your button down shirt, particularly v-necks because they don't show under your shirt collar. Undershirts should be worn because you don't want your hairy chest showing beneath your dress shirt. Also, during those summer days it  keeps your dress shirt from sticking to your chest when you sweat. It's your choice whether you want to wear one or not but it is strongly advised.
A nice pair of comfortable pants with the perfect length is hard to come by, but when you find it, it should be worn properly. Make sure that your pants fit your waist and height. Pants should fit on the tops of your shoes because if they are too long they may look baggy and if they are too short then your socks will show.  If they are too tight, they will hurt your stomach when you sit down during that long meeting. When it comes to appearance, try to go for a flat-pressed trouser, which will help slim your legs. Go for darker colors like black, gray or navy blue.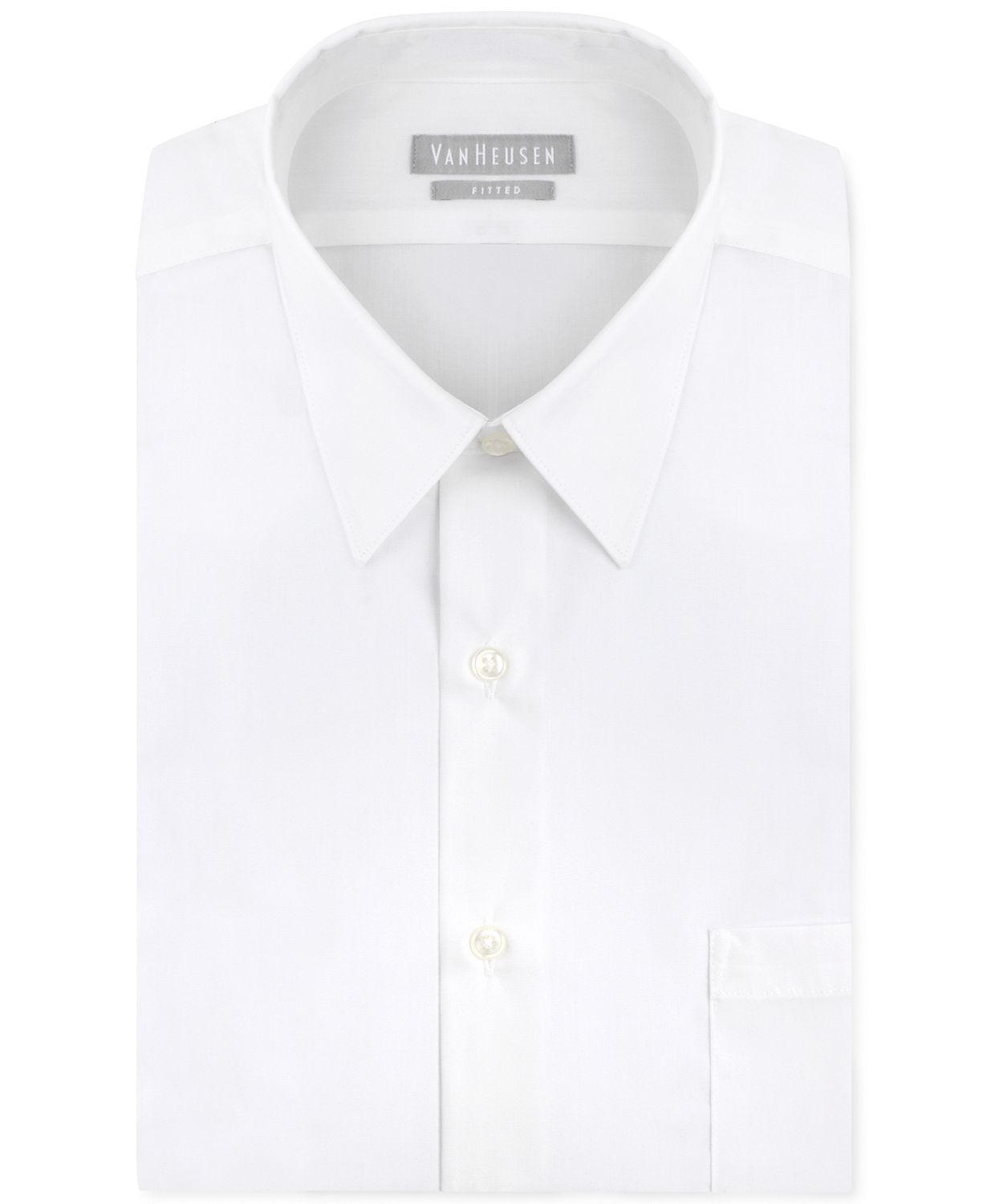 A dress shirt should be buttoned all the way to the top without causing you to choke. Try to buy high quality shirts, they will go a long way.  The shirt cuffs should be narrow enough that they rest just on the top of your hands at the start of your thumb. If the cuff is worn correctly you should be able to fit your hand through the cuff when it's buttoned with cuff links. Pick simple colors such as white, navy blue or gray colors. Don't go crazy with bright colors and patterns.
Wear ties with long sleeve shirts. If you have a short sleeve shirt it is not necessary to wear one. Be sure that the tie covers the buttons of your shirt and the length does not past your belt.  There are many different variations of knots that you can tie your tie but the Windsor knot is the most common. When picking colors you can be more creative. You want a tie that stands out so in this case, bright colors and patterns are allowed. The more creative the tie the more it will make you stand out and a tie says a lot about a person's character. Make it fun and festive. If you want a more serious look go with a darker tie.
The suit jacket should match the color of your pants. When you the jacket has multiple buttons always button the middle one and unbutton it when you sit down. The jacket shoulders should hug your shoulders and there should be no gap between the collar of your shirt and the jacket. The sleeves should be about a half-inch shorter than your shirt sleeves. Add a pocket square to make it look more fashionable but make sure it does not match the pattern and fabric of your tie.
Belts should always be worn because they make your outfit look neat and it keeps your pants from falling down. The last thing you want is to keep pulling your pants up all day, so be prepared. A brown or black belt can be worn but make sure it matches with your shoes. If you have black shoes then wear a black belt. Your belt should not be too thick. Stick with thin belts with a bronze, silver or gold buckle.
Comfort is number one when it come to shoes especially if you are going to be standing in them all day. Wear Loafers or Oxfords with your suits and make sure they are black or brown. If you are wearing a black suit wear black shoes and if you choose a gray or navy blue suit then dark brown shoes are good.