Every time a new season starts, it's very important that you refresh your wardrobe, which includes adding a few key, stylish and trendy footwear picks that will bring that desired new lease of life and style to your look. Luckily, men's fashion does not usually move as quickly as women's fashion. However, it's still very helpful to know what kind of outfit and footwear will make you look great out there and keep your style current.
We thought it would be wise to put together some of the top men's shoe trends for this summer. This makes your work easier because all you will now need to do is to choose which style you would love the most. Here are some of the trending summer shoes you can try.
This summer season, sneakers are literally taking men from the gym and workout premises to the streets – thanks to designers who are now creating sneakers that appeal both aesthetically and performance-wise in the gym. Function meets fashion. Even greater, sneakers go well with almost everything in a man's summer wardrobe.
Men's laced up canvas shoes are very popular and has been around for many years now, but it is still one of the best summer shoes any style-conscious man can have in his summer wardrobe. The style perfectly complements and completes a wide range of popular summer wardrobe options. Whether you are wearing chinos, jeans, or smart trousers, lace up canvas shoes will complement them all. The footwear is a great option for sunny, warm days especially when you want that warm comfortable style.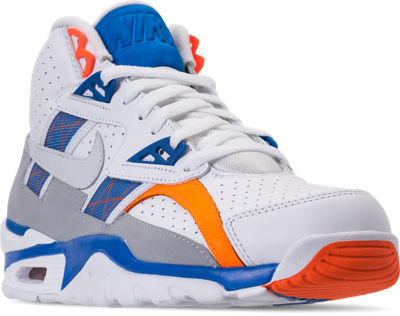 Although it is usually hot during the summer, depending on your where you live, the weather changes unpredictably. A cool pair of trainers will be your best bet in summer months. One of the greatest things about men's trainers is that they go well with your t-shirt and shorts combo during these warm, unforeseeable days. They also look good with your pair of jeans and jacket during cool summer days. You can pair a light-colored or white pair of men's trainers with light colored shorts, jackets, jeans and so on. If your wardrobe is mostly comprised of dark colors, then you can pair this with black, grey, or navy men's trainers.
When you're ready to spend a good ol day at the beach be prepared with a pair of water shoes. We all know how annoying it is to clean sand off your foot. It seems like the hardest thing to do in the world. Water shoes will make the clean up easy. It will also keep your foot safe from any glass or hard objects that you might step on while walking on it. Also, if you are an avid surfer, the shoes will help you maintain stability on the board while you are riding the wave.
Skateboard shoes are designed increase your grip while skateboarding. It also has strong rubber and double stitching that will help extend the life of the shoe. The padded tongue and heel cushion will provide comfort and prevent damage caused by hard landings from high distances. You don't have to be a skateboarder to wear these shoes. It can be worn as a fashion statement.
Your feet need some time away from socks and shoes once in a while. Give them some time to smell the open air by wearing a pair of sandals. They come in different shapes and sizes. Some are hard others are soft. Everyone has a different fashion preference you have many to choose from. Make sure they provide comfort and stability.
Everyone knows the sound of flip-flops. You can hear them a mile away. Some love it more than others. But one thing is certain, they are convenient. It takes little effort to put them on. All you have to do is slide your feet in them and you are out the door. When you just want to slip something on your feet to take a stroll on the boardwalk, down the street or to the curb to take out the trash, they are an easy choice.